Surprisingly, in our 21st century you can not just taste medieval dishes, but also cook them in such a stove and on a brazier.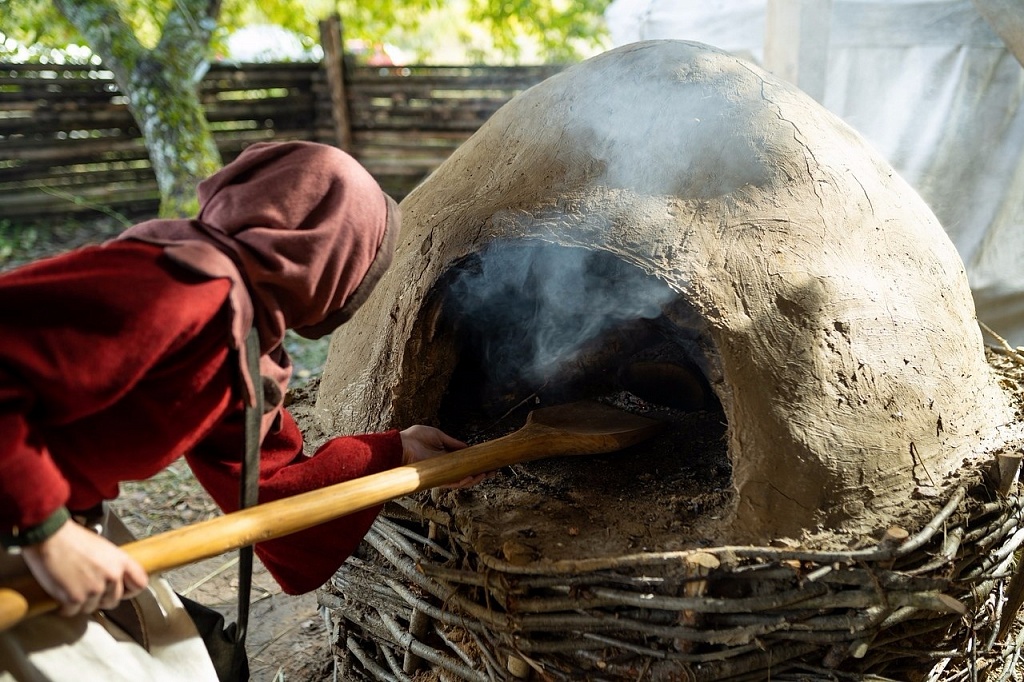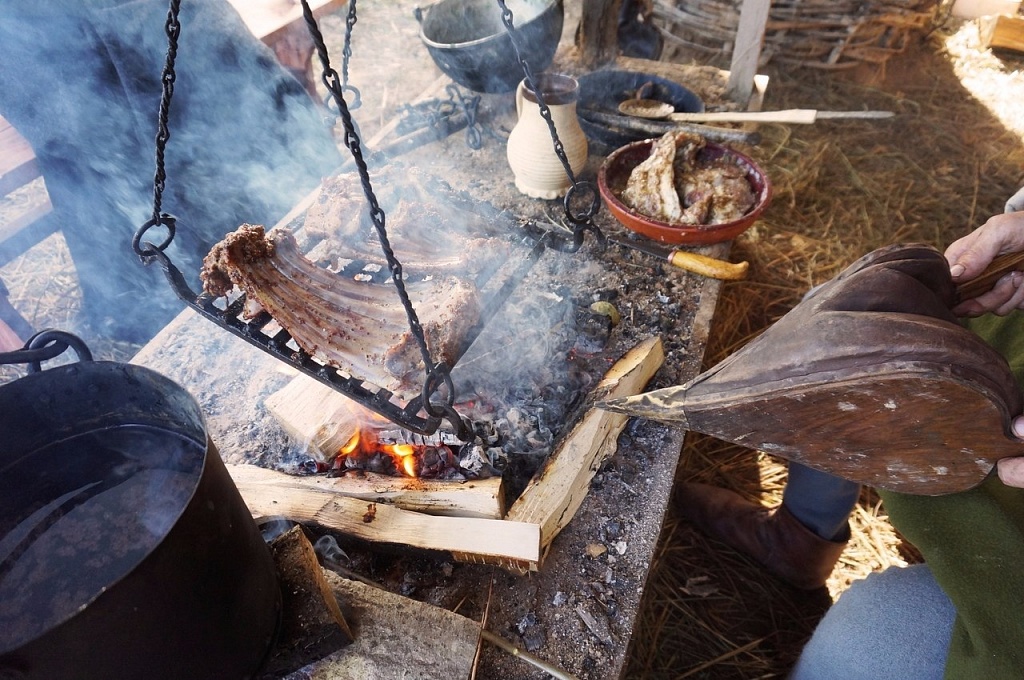 The historic community "Terra" and the agriturismo "Gorval Manor" in 2019 launch a new tourist product - "Weekend in the spirit of the Middle Ages"!
The next event will take place on the 14th of September 2019.
The program starts at 1.00 pm.
and includes:
archery,
sword fight
workshops on cooking medieval dishes,
folk games
and in the evening a feast for the whole world! With music, dancing and a self-made tablecloth of cooked dishes!
The number of participants is limited to 30 people.
The cost of the program on average per person
65 rub without accommodation
95 rub with accommodation.
The cost of a child from 8 years to 14
35 rubles without accommodation
50 rubles with accommodation.
For those who stay overnight, living conditions are not at all medieval.
The cost of participation in the program includes:
except participation in all games and workshops,
10 arrows for archery,
dinner, lunch,
master-classes of middle-age cuisine,
master-classes of geting the fire, producing the candles and others,
a glass of real mead,
photo shoots and knights and instruments of execution.
The event ends at 23.00.